Message from Head Team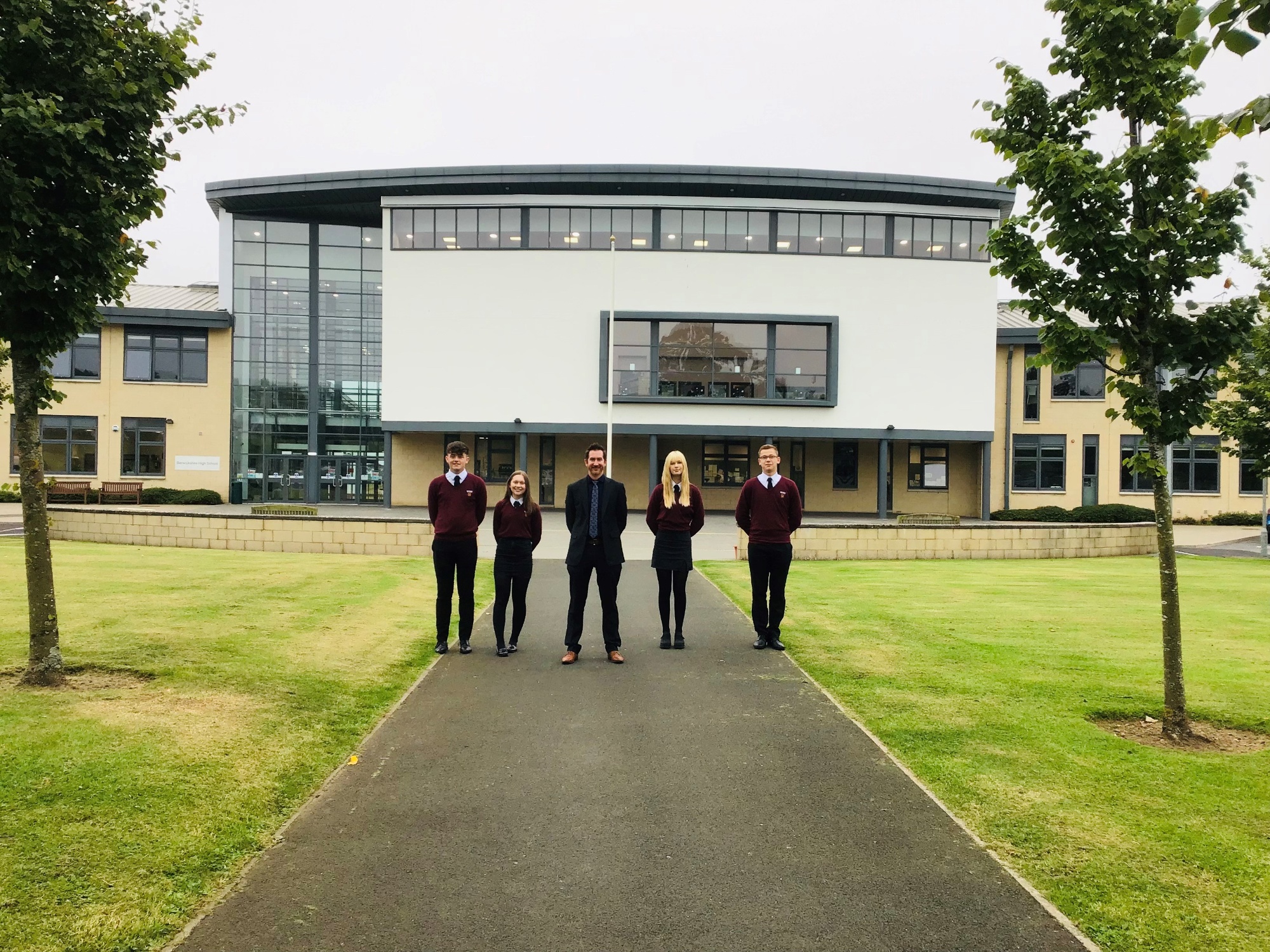 We are Tyra Dewar, Jemima Bevan, Lewis Blaikie and Drew Muir, Berwickshire High School's new Head Team. We are dedicated to improving the school to make it the best it can be. We are keen to implement our own ideas into the school to create a place where students are able to learn and thrive.

One of the main aims we have is to improve the transition for the new S1s. Especially during the pandemic, many S1s have found the change difficult. We are in the process of introducing the 'Buddy System' between S6s and S1s, so that the juniors feel more welcome and supported in the school; it will also allow senior students to share their experiences in the school with younger years. We would also like to visit primary schools in the Berwickshire catchment area and meet with the P7s to talk about what life at High School is like.

To bring the years together, we have been hosting S6 sporting events along with the Sports Committee and look forward to continuing with the House events throughout the year. The Head Team is working closely with the committees, which are Charities, Communication, Yearbook, Sports, Eco, Prom and Social. With Prefects, Mental Health Ambassadors and Chairs of Committees, senior students have an opportunity to give something back to the school while improving on valuable leadership skills in the process. All these roles allow students to get more involved throughout the school. To progress this further, we would like to introduce a wider variety of extracurricular activities and lunchtime clubs.

By working closely with staff, Senior Prefects, the Student Council and the Parent Council, we are committed to helping the school recover from the pandemic and allowing students to feel safe. Throughout our six years here, the school has done so much for us and now is our chance to give back.

Together, we can make Berwickshire High School a school everyone can be proud of.